CLICK HERE TO SEE OUR 21 DAY 'WALL OF SUCCESS'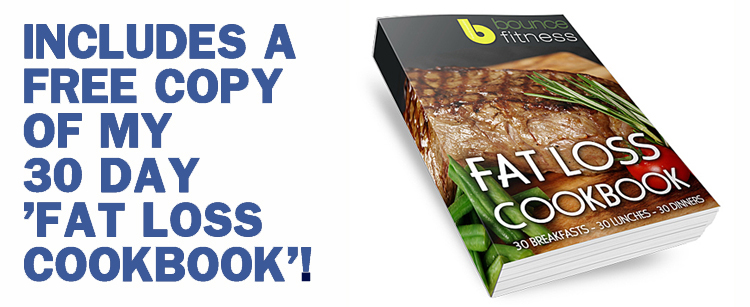 HERE'S HOW IT WORKS!

4 BODYWEIGHT (BEGINNER & ADVANCED) EXERCISE VIDEOS FOR YOU TO FOLLOW ALONG TO AT HOME.


WORKOUT IN LESS THAN 20 MINUTES AT HOME OR ON THE ROAD.


4 WEEKLY RELAXATION/MINDSET EXERCISES TO REDUCE STRESS LEVELS AND HELP YOU RELAX.


EASY-TO-FOLLOW NUTRITIONAL PLANNING.


FULL SUPPORT AND ACCOUNTABILITY IN A CLOSED & PRIVATE WHATSAPP GROUP WITH UP TO 50 LIKE-MINDED LADIES.


7 DAY DETOX HANDBOOK & 30 DAY BOUNCE FITNESS FAT LOSS COOKBOOK TO REMOVE ANY GUESS-WORK.

WHO IT'S FOR!

LADIES & GENTS WHO WANT TO LOOK AND FEEL YEARS YOUNGER.


GIRLS & GUYS WHO NEED A HELPING HAND FROM FRIENDLY & A HIGHLY REPUTABLE HEALTH PROFESSIONAL.


FOLKS WHO'VE TRIED AND FAILED TIME AND AGAIN TO LOSE WEIGHT.


ANYONE WHO'S FELT DOWN AND DEPRESSED AND JUST UN-SEXY IN THEIR APPEARANCE.


ANYONE WILLING TO EAT HEALTHILY AND EXERCISE WELL FOR 3 WEEKS TO SEE OPTIMAL RESULTS.

WHO IT'S NOT FOR!

ANYONE AFRAID OF A LITTLE HARD WORK.


SKINNY SHAKE JUNKIES UNWILLING TO MAKE THE EFFORT TO EAT PROPERLY.


EXCUSE MAKERS.

CLICK HERE FOR OUR TESTIMONIALS